Local Click Advanced Development Solutions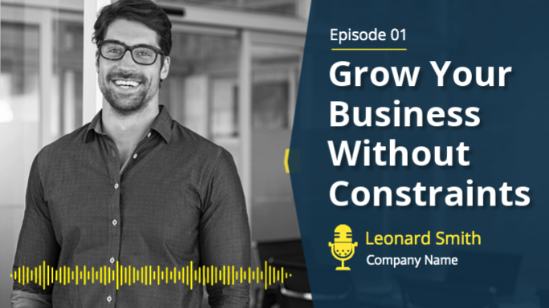 The Secret Weapon for Your Online Marketing
Unlock the power of audio and video with Expertgrams, the latest tool to help you grow your business.
Give Me My FREE Expertgram!
As an expert, you will be able to demonstrate your expertise to your potential clients and provide them with valuable information. These 1-2 minute videos are a cost-effective way to reach your target market and grow your business. With Expertgrams, you can establish credibility, differentiate yourself from your competitors, and build trust with your audience.
WHY SHOULD YOU TRUST EXPERTGRAMS?
Engagement:
Expertgram segments grab your audience's attention like never before, as they scroll through their social media feeds. Prepare for an incredible boost in engagement levels!
Unstoppable Shareability:
Expertgrams make sharing your content on social platforms a breeze. Watch as your podcast segments spread like wildfire and reach a broader audience!
SEO Domination:
Witness your search engine optimization soar to new heights with Expertgrams that include captions or transcriptions, making it easier for search engines to index your content and rank it higher in search results.
Establish Your Expert Status:
Using Expertgrams to promote your expertise means establishing yourself as a thought leader in your area of expertise and gaining credibility among your audience through visually appealing and informative content.
Explosive Organic Traffic and Social Media Growth:
Supercharge your social media presence and drive an avalanche of organic traffic to your podcast by consistently sharing captivating Expertgram video segments. Get ready for growth like you've never seen before!
Gain Media Attention:
Your chances of gaining media attention can be increased by creating Expertgrams and distributing them across various channels. One of the best ways to gain exposure and create buzz for your brand is to create video content.
Give Me My FREE Expertgram!
Reserve Your Spot
Due to high demand, we only have a limited number of spots available for our free Expertgram service. To ensure availability, we recommend reserving your spot as soon as possible.

We Write Your Script
Your Expertgram will be written by our team of professional writers based on your topic and goals. A script will be sent to you for review and approval before recording takes place.

We Produce Your Expertgram
We will record and produce your Expertgram using our professional design team. We'll create a visually stunning Expertgram for you to share on social media.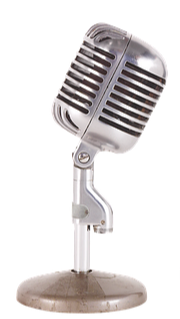 Give Me My FREE Expertgram!
YOU have the knowledge, WE have the tools to help you share it with the world.
Check Out These Expertgram Examples
Common Myths About Expertgrams
Myth: Expertgrams are too expensive for small businesses.

Reality: Expertgrams are affordable, especially with free or low-cost options available. Plus, the long-term benefits of using Expertgrams, such as increased brand awareness and engagement, can outweigh the initial costs.
Myth: Expertgrams are only useful for certain industries.

Reality: Expertgrams can be used by any business or industry that wants to establish credibility, engage with their audience, and increase their online presence. Any business can benefit from creating visually appealing and informative content.
Myth: Expertgrams are only effective for reaching younger audiences.

Reality: Video is a medium that can be effective for audiences of all ages, and Expertgrams can be tailored to any target demographic. Plus, with the growing popularity of video content, it's important for businesses to incorporate it into their marketing strategy regardless of their audience's age.
Myth: Expertgrams are time-consuming to create.

Reality: With the help of our professional writers and designers, Expertgrams can be created quickly and efficiently. Plus, the time investment is worth it when you consider the impact Expertgrams can have on your business.
Myth: Expertgrams require specialized equipment and technical skills.

Reality: While high-quality equipment and technical skills can certainly improve the quality of your Expertgrams, they are not necessary to create effective videos. A photograph and a telephone can be enough to get started.
Myth: Expertgrams are just a passing trend.

Reality: Expertgrams are here to stay. As more and more businesses turn to video content as a way to engage customers and reach new audiences, Expertgrams will continue to be a powerful marketing tool.
Jack's Expertgram Success Story
Jack was passionate about his work and believed that he could help his clients achieve their goals. However, he realized that he needed to reach out to his target market in a more effective way.

That's when he heard about expertgrams. Expertgrams are short, 1-2 minute videos where experts share their insights on a particular topic. These videos are a great way to showcase one's expertise and provide value to potential clients.

Jack immediately saw the potential of expertgrams for his business. He contacted our experts and asked if they would be willing to create an expertgram for his business. To his surprise, we agreed and provided valuable insights in just a minute.

Jack was amazed at the impact the expertgram had on his target market. The expertgram not only helped him showcase his expertise but also helped potential clients understand the value his business could provide. The best part was that he didn't have to spend a penny to get an expertgram done for his business.

Jack is a believer in expertgrams. He started creating more expertgrams and sharing them with his target market. His business grew exponentially, and is now a respected expert in his industry.

The moral of the story is that expertgrams can be a powerful tool to showcase your expertise and provide value to your target market.

*Keep in mind that this is a fictional story and intended only as an illustration.

Using Expertgrams, you can help position yourself as an expert in your industry:
Your audience can benefit from your expertise when you create high-quality content that is informative and engaging, which will help you share your expertise with them.

Expertgrams can help you create a consistent visual identity and messaging for your brand, which will encourage customers to recognize and trust you.

You are able to establish credibility with your audience and gain their trust by creating high-quality content that positions you as a thought leader and positions you as a credible source.
Give Me My FREE Expertgram!